Premium Varieties for Northwest Olive Production
Orchard – Landscape – Container
Olea europaea varieties selected for cold tolerance
Trees are $30 and Up
10% discount on orders of 25 or more trees
25% deposit reserves your trees until ready-to-plant in Spring
Select seedlings now for Spring planting:
2.4-liter treepots, $30 each
Italy
France
Spain
North Africa
California
Ready now: we have a selection of larger trees that should produce fruit this year.
2-gallon treepots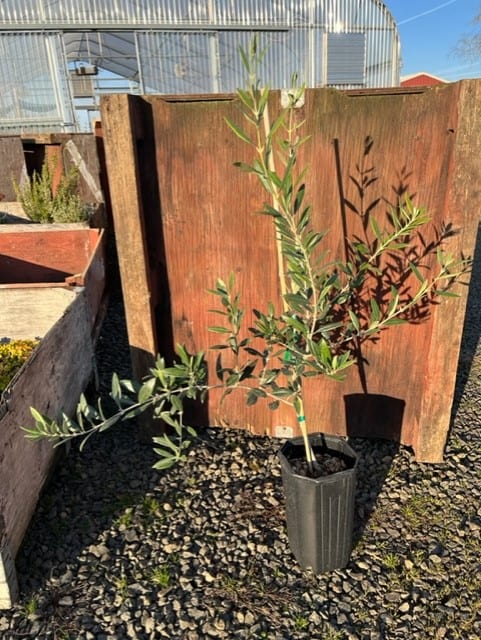 Italy
France
Spain
Greece
United States
* The Arbequina variety is noted to be alternate-year bearing. Planting other varieties and pollinators upwind, e.g. Picudo, may mitigate the issue and help produce a consistent annual yield.
Choose from a large selection of unique, more mature trees. Great for landscape!
#3 nursery containers
These trees are from all over the world with a variety of growth and fruit characteristics.
This error message is only visible to WordPress admins
There has been a problem with your Instagram Feed.
Contact Us for More Information
Appointments available most days, including weekends, from 10am to 4pm.
Dallas, Oregon
Oregon Olive Growers Association